We go beyond traditional brokerage services.
We act as a specialist consultant in the entire field of insurable risk management, making recommendations in the day-to-day management of our customers.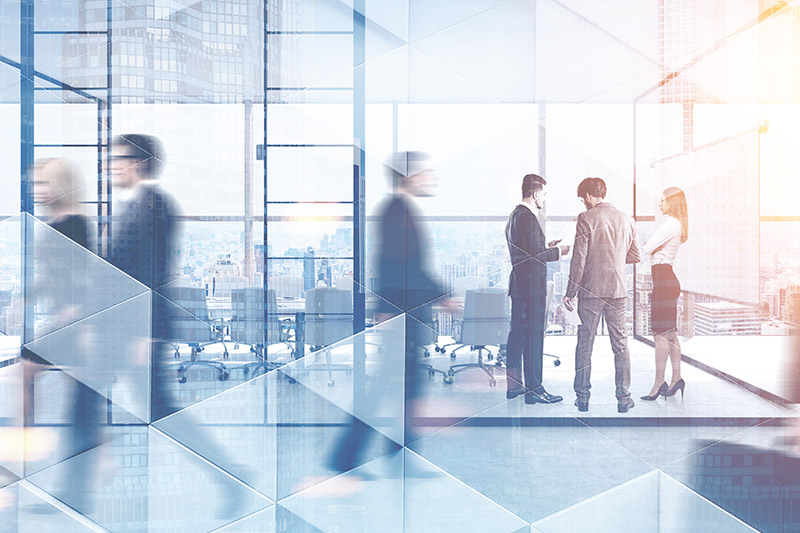 WE OFFER THE MOST COMPLETE SERVICES FOR COMPANIES:
We implement insurance solutions for Spanish companies undertaking business abroad and advise international companies with insurance needs in Spain.  
We are familiar with local best practices and the tax and regulatory compliance obligations of different countries. We design, plan, implement and monitor international programmes with the main insurance companies, with whom we have a high negotiation capacity in international programmes.
Being part of WBN, the leading international network of brokers, allows us great control and centralised monitoring in the local service of the subsidiaries or related companies. We work hand in hand with our customers in all sectors, accompanying them all over the world through our partners. 
We have a team of highly qualified specialists with more than 20 years' professional experience in the financial and real estate sector, which provides a great empathy with the customer, having taken their place.
Thanks to our extensive presence in the international market, we are immediately aware of new trends, products and coverages.
We work in all sectors of activity with a strong specialisation in the financial and real estate sector.
Our transport and logistics offer covers the entire world, with offices in different parts of Europe, North Africa and America.
We move all types of goods in all modes of transport: land, sea, air or combined.
We take care of transporting any object with all the necessary guarantees and insurance: general, special and large-volume goods, refrigerated and frozen goods, pharmaceutical products, ADR (dangerous goods), works of art, personal belongings (removals), etc.
We work in all areas of transport and logistics:
Carriers, transport agencies and logistics operators in their different segments: general cargo, perishables, industrial parcels, full loads and groupage, express/Courier
Freight forwarders, customs agents, consignees and stevedores
Port terminals and marinas
Cargo: importers and exporters, manufacturers and distributors
Vehicle fleets: first, second (including industrial vehicles) and third category and special categories (cranes, container carriers, etc.)
Car dealers, including insurance distribution agreements (car, travel assistance, etc.)
Recreational craft
Road traffic insurance
Travel assistance for vehicles
Own damage
Machinery failure
Legal expenses
Accidents (individual and collective)
Transport policies
Professional third party liability
General and employer's liability
All risks (cargo, assembly)
Errors and omissions
Country risk coverage
Environmental responsibility
Surety guarantees
One of the main goals of companies is to attract and retain the best talent. This turns Employee Benefit (EB) programmes into a key part of their strategies.
We offer local and global benefits programmes and welfare systems designed to enhance attraction of talent, engagement and efficiency.
Our approach is consultative, specialised and with a 360º work methodology focused on the customer:
We start by actively listening to the specific needs of each company
We design tailor-made solutions to achieve maximum cost and management efficiency
We implement and manage the programme to achieve the best employee experience
We accompany this with a reporting system that provides governance and control
We constantly monitor the market to detect the latest trends in solutions and coverage
Our products and services include:
Flexible Remuneration Plans

Health and Wellness Plans

Savings Schemes

Benefits for Key Managers and Key Man insurance

Insurance: life, accident, travel assistance, etc.